Every form of puppet has its own specificity for its construction, but the string puppet is certainly the most elaborate of all. However, even if it is quite possible to run a workshop where the trainee would mainly learn the basic compulsory rules of the string puppet craft while building a functional puppet, we prefer to base our technical support on the particular creative needs of each trainee. "Art" needs craft technique, that's obvious, but technique without a need for artistic expression is just a lovely but empty shell.
So, if you wish to build a string puppet for a particular project, it will be a joy for us to help you make it.
It is also a pleasure for us to give workshops on string puppetry to groups. But even in this case, the transmission of techniques is always linked to the needs of the particular projects. We can also propose activities to give birth to ideas, to creative needs.
Do contact us, let's meet, let's discuss it!
---
Support and training in progress with Rhapsodies Nomades, in the creation of a giant baby marionette for their new show for little children : Get up! …Badaboum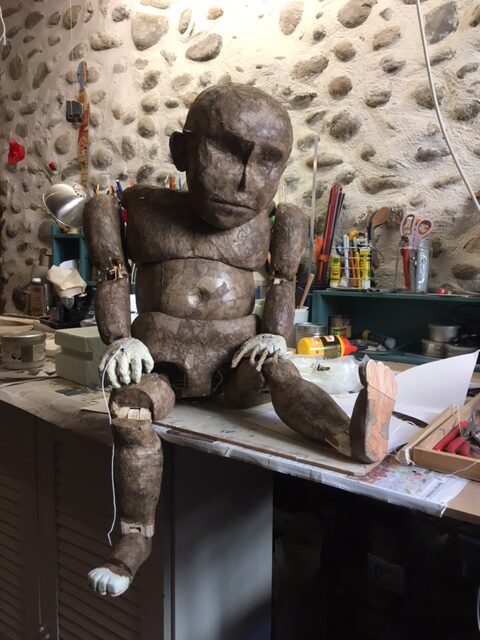 ---
Support and training for Hélène Gomis, puppeteer, in the creation of an egret chick for her new children's show about nature
---
Marionette training workshop at the Kiyi M'Bock training centre in Abidjan. Each participant created a personal poetic composition with his or her puppet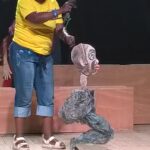 ---
Marionnette training workshops at ESNAM, the National School for Higher Education in Puppetry Arts, Charleville-Mézières, with the 10th and 11th year classes. Each student created a personal poetic composition, performed in solo with his or her puppet.